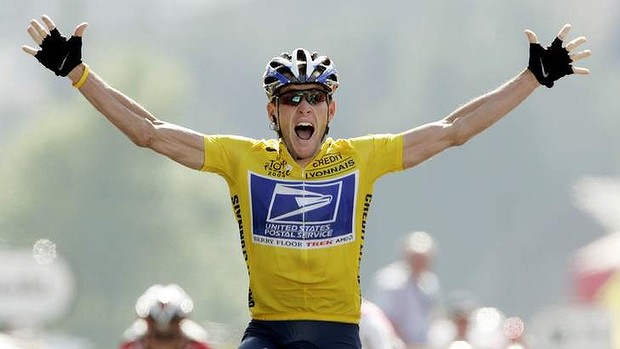 We humans are capable of most anything. Cheating, unfortunately, is one of them. We cheat on our partners and our taxes, which forces us to employ our memories, cunning accountants, and pit-bull attorneys. Yet, we continue to do it. BUT IS IT WORTH IT? This day in age couples can now cheat on their partners without even leaving the house in the terms of online cheating, which is becoming very prevalent in the younger generation of today, because it's just so easy now.
In professional sports, when players cheat they let down their teammates, employers, fans, and themselves. It's a betrayal that taints the integrity of all sports after a simple mouth swab drug test, everything that athlete worked for beforehand has been looked over due to their drug use, with the ease of using mouth swabs, athletes can no longer get away with using performance enhancing drugs. You see to some of us, the diehards, if you can't play with the big boys – you should just take your balls and go home – because it will never be worth it.
It was in the summer of 2012 that rumors began to circulate attaching everyone's favorite hero, Lance Armstrong to a doping scandal, but he seemingly fought those allegations. In October of 2012, however, they resurfaced, when the 7 time Tour de France winner was accused of not only using performance-enhancing drugs, but also bullying teammates into doing the same. It is said he doped in the years he was on top of the Tour de France team, from 1999-2005, although he never failed a drug test, nor did any of his teammates who testified against him.
In the end he lost his 7 Tour de France titles, his sponsors, and a testicle. I ask you. WAS IT WORTH IT?
Figure Skating has a long history of drama and trauma, and you guessed it, cheating. For Nancy Kerrigan, the road to the 1994 Winter Olympics in Lillehammer, Norway took a treacherous turn when a man with a metal baton bashed her knees after a practice session. It wasn't long before the perpetrators were named in the incident, for one, Jeff Gillooly – the then husband of Kerrigan's competitor – Tonya Harding.
Despite being unable to compete in the U.S. trials, Kerrigan was voted onto the Olympic team with Harding. Harding placed 8th. Kerrigan captured the silver metal. Later, Harding admitted that her husband had told her of the attack after the fact and pleaded guilty to be placed on probation with a fine. The U.S. Figure Skating Association, knowing scum when it sees it, stripped Harding of her 1994 Championship title, and banned her for life from competitive figure skating and coaching. She probably thinks it was worth it for her 15 minutes of fame.
In 1980, Rosie Ruiz was the first across the finish line of the Boston Marathon. She had barely broken a sweat, and had improved her time by more than 20 minutes. Called into question was that she hadn't been spotted at any of the race checkpoints. Reports soon surfaces that Rosie had left the pack of runners and took the subway to a stop about a mile from the finish line, then rejoined the race.
She was immediately disqualified form the New York Marathon also, after it was reported she had pulled the same stunt there. I realize that this is certainly not the worse thing to happen at the Boston Marathon in its history – but maybe the tackiest.
The late 1980's to the late 2000's were known as Baseball's Steroid Era. There were countless players who used steroids to improve their speed, stamina, and accuracy. It is hard to say how many since until 1991, steroids weren't banned in baseball and there was no systematic testing until 2003.
Probably the best known as the biggest offenders of the time were Mark McGwire, Sammy Sosa, and Barry Bonds. All three had set home run records. In 1998, McGwire even broke Roger Maris' 1961 record of most home runs in one season.
Some people think this is a tough one since it wasn't always banned. As a woman, if there was something to ingest that would make us feel thinner, younger, and gorgeous – oh wait – there is – tequila!
An investigation by the NFL showed that from 2009-2011, certain players received bonus pay for intentionally harming the opposing team on the field. Players and the Saints defensive coordinator, Gregg Williams pooled their money together to cover these bonuses.
It was said there was a bounty of $10,000 to take out Minnesota Vikings quarterback Brett Farve. (Personally, I feel his wife may have chipped in.)
The NFL found players Jonathan Vilma, Scott Fujita, Anthony Hargrove, and Will Smith were the ringleaders, but as many as 27 Saints were involved. Players and coaches were suspended, fines were paid, all of which adversely affected the season. WORTH IT? I guess it would depend on who you asked.
From steroids to corked bats, baseball and cheating go way back. But we can't forget about those men on the mound, known for doctoring the ball, every now and again.
On June 19, 2012, Joe Peralta was on the mound as a Ray facing the National's, his former team – and they were on to him. He had come out in the 8th and never got to throw the first pitch before the umpires surrounded him like flies finding pine tar hidden in his glove. He said he had mistakenly picked up his practice glove as he was ejected from the game. Peralta was given an 8 game suspension, which he appealed, and was back on the mound the very next day.
Joe Niekro, known as the knuckleballer, had pitched for several teams in the majors, including the Yankees. On August 3, 1987, the umpires noticed his knuckleball appeared too fluttery and after examining his glove, made him empty his pockets. What they found was an emery board he was using to scuff up the balls.
On April 23, 2014, Yankee pitcher Michael Pineda was ejected from a game against the Boston Red Sox's for using pine tar, noticed on his neck. A few starts previous, against the same team, the Red Sox station NESN had been discussing a substance on Pineda's pitching hand. After the game, he had called it mud. I'm thinking Pineda makes his mud with pine tar. (What's in that stuff anyway? Does it work for crows-feet?)
As hard as I tried, and I did try, I didn't find a single professional cheating hockey player. Please, know that I'm referring to on-ice activities. Their personal lives are their own affairs. You can say that I'm delusional, or that it's just because hockey is my favorite sport, or that I know in my heart of hearts that the Florida Panthers will stick around for the play-offs this year. But it's my blog.
Then there's Tom Brady – recently suspended for 4 games for his alleged involvement in a purported ball deflation scheme, during the 2015 AFC Championship Game between the New England Patriots and the Indianapolis Colts, violating federal law. After hours of intense questioning, he apparently said something about having his cell phone destroyed during that time because he was changing carriers and getting another one (hang the man!).
What do I take from this? Brady is a future Hall of Fame quarterback who apparently prefers his balls squishy, which normally means he has smaller hands, which means…to him it was probably worth it.
Leave me a comment! And keep an eye out for my soon to be published romantic suspense novel, ABSOLUTE RECALL. To be released December 2015!
FROM THE POINT ALWAYS, LORI FLYNN