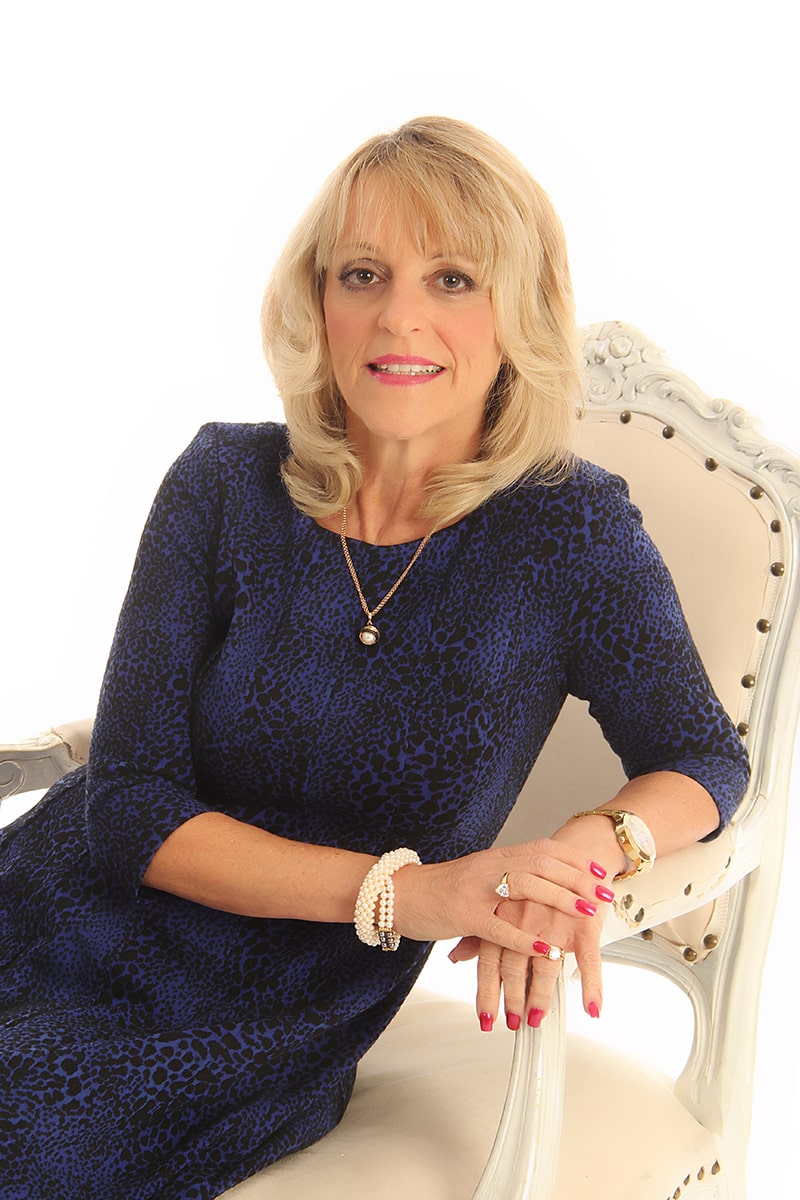 Born into a loud and large, New York Italian family, I began writing at a young age rather than vie for talk-time with my numerous siblings. I remember when we would pull numbers for placement to recount our exciting days over dinner. There was always an audience, but many a night, I told my stories to the dirty dishes while I scrubbed them clean.
As early as elementary school, pressed shoulder to shoulder in the family station wagon on our weekly Sunday visit to our grandparents' house, I wrote short chapter books. Putting words on paper seemed to calm the noise and chaos in my head and the world around me. They still do. Although, when I read them back now, my characters were mostly orphans who lived alone. Maybe I should talk to someone?
After years of marriage and motherhood, I can draw from the good. And my husband's glad that I've stopped hiding packs of Oreo's under the bed. It's been a good couple of months.
The books I write are not about dogs. They are enhanced by them. Dogs are like taking Xanax without side effects or yoga without muscle strain.
I found my first rescue at the County Animal Shelter. A big four-month-old with cigarette burn scars down his back and a tag stapled to his ear signifying his last day on earth. I named him Thurman. If you dared to smoke near him, he'd knock it from your hand and stomp it out—my Smoky-the-bear.
Then there was Pennington. There are things you don't learn about beagles until you live with one. They're beautiful, but stubborn doesn't seem strong enough of a word. For just over thirteen years, he didn't do a single thing he disagreed with. The vet, Velcro, tin foil, fireworks, hats, and oh Lord, thunder petrified him. I loved him dearly, and he died his way, at home in my arms.
This time, I thought I'd look for a small hound. I ventured to The Big Dog Ranch Rescue for the perfect match. In hindsight, I should've paid attention to the name. They offered a two-month-old, black puppy, found in a box on the side of a busy road. I struggled to carry him to the car. It was July 4th, so we named him after a president. We chose Rutherford B. Hayes.
Rutherford grows faster than bamboo. It seems every time I put him in his crate, he doubles in size. I'm beginning to think it works like a bread oven and may spend some time in there in my quest to get taller. He jumps over couches, stands on the kitchen table, and sits on the washer! He now weighs close to seventy pounds and wears a size 2X harness at just over six months. I did a DNA test feeling sure he was part Raptor and part kangaroo. It turns out he's half Black Lab and half Treeing Walker Coonhound. It all makes him a sloppy, floppy, loveable giant, and quite a blessing. I'm thinking of a saddle instead of a leash for our trips around the block.
ABOUT MY BOOKS:
I have two suspenseful novels, with a touch of romance, currently available, and another coming soon.
ABSOLUTE RECALL is about a young woman named Reagan Martin who, forced on the run, uses stolen identities while being hunted by the mob, all because of her eidetic memory. She has one very special agent working to find her before it's too late.
I LOVE YOU TO PIECES tells the story of Olivia Harding, who strives for a normal life after surviving a privileged but cruel childhood: college, a job, and a thrilling romance. But it's all a lie. There's nothing ordinary about Olivia. When she's charged with murder, she's in jeopardy of losing what's left of her sanity, the man she loves, and possibly her life. She'll have to share her secrets. But to what end.
YOU'RE MY FAVORITE (Coming Soon/Working Title) is about Delaney Shea, a bestselling author targeted by a psycho serial killer. She fears for her life and those of her family and friends and forms a plan to disappear without a trace. She hopes this will keep them alive and out of danger. Sometimes plans work better on paper.